Main Content
By: Kathryn Homa, Mercer County Horticulturalist and Rutgers Master Gardener, Jeanne Mroczko
Photos by: Rutgers Master Gardener, Theodora Wang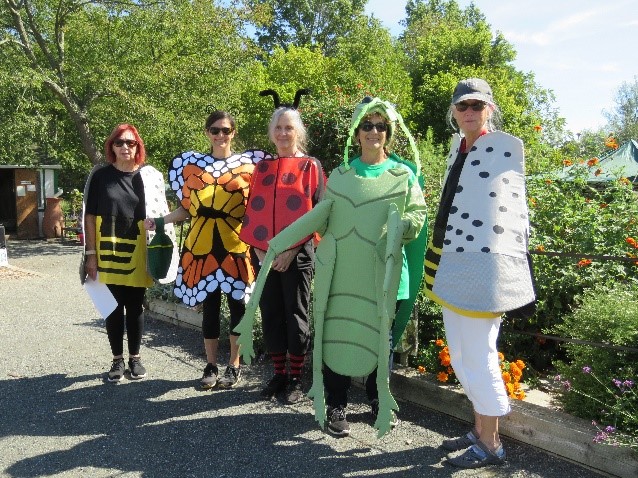 The Rutgers Master Gardeners of Mercer County held their 16th Insect Festival on Saturday, September 10th, at the Mercer Educational Gardens in Hopewell Township, NJ.
Nearly 500 visitors attended the event, approximately 225 of whom were children. Folks of all ages enjoyed a beautiful sunny day, strolling through seven demonstration gardens featuring over fifteen exhibits and activities, including exploring 'Bugs in Water' and learning about butterflies, wasps, and honeybees. In addition, many younger visitors participated in a Native Garden scavenger hunt, building a bee abode to take home and identifying insects during a catch-and-release insect hunt in the meadow. The Mercer County Stables also offered barn tours to 'meet the horses' on site.
The Master Gardeners partnered with the Watershed Institute, the Mercer County Park Commission, the New Jersey Department of Agriculture Beneficial Insect Rearing Laboratory, and the Mercer County Mosquito Control Commission for this educational event.