Main Content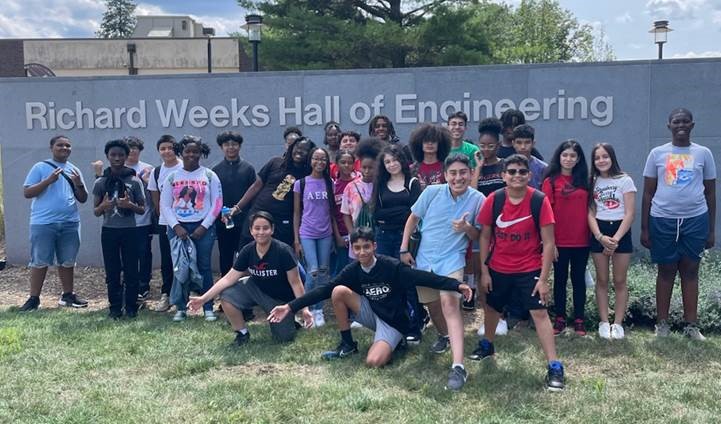 Mercer County 4-H has partnered with Millhill Child and Family Development for the past three years to provide an immersive STEM summer experience for Trenton-area middle school students, the STEM Explorers Summer Program. This summer, STEM Explorers welcomed students from ten different middle schools in the Trenton area. These young people have a deep interest in science and were selected to participate after an extensive application process. Throughout the six-week program, the STEM Explorers learned about nature, chemistry, renewable energy, coding, robotics, engineering, and careers in the STEM field by taking part in experiments, visiting labs and pharmaceutical offices, meeting and connecting with scientists, engineers, and professors, and learning from the many volunteers and special guests throughout the program.
The program closed with a showcase where each participant presented a poster highlighting their time at camp, what they learned, the projects they worked on, and what they took away from the experience. Many of the explorers shared that they are now more aware of the possibilities in the STEM field and how they can be a part of it. Others shared that they discovered new branches of science they had never heard of before and will continue to explore. Broadly, the explorers shared that this experience helped them to find a community they felt they belong in and want to continue to be a part of.
For the past three years, we have seen many of the participants and alums of the program grow. Mercer County 4-H will continue to partner with Millhill to provide more programming to these youth. We hope the program will continue to impact many more participants for years to come, as we have seen others in years past.