Main Content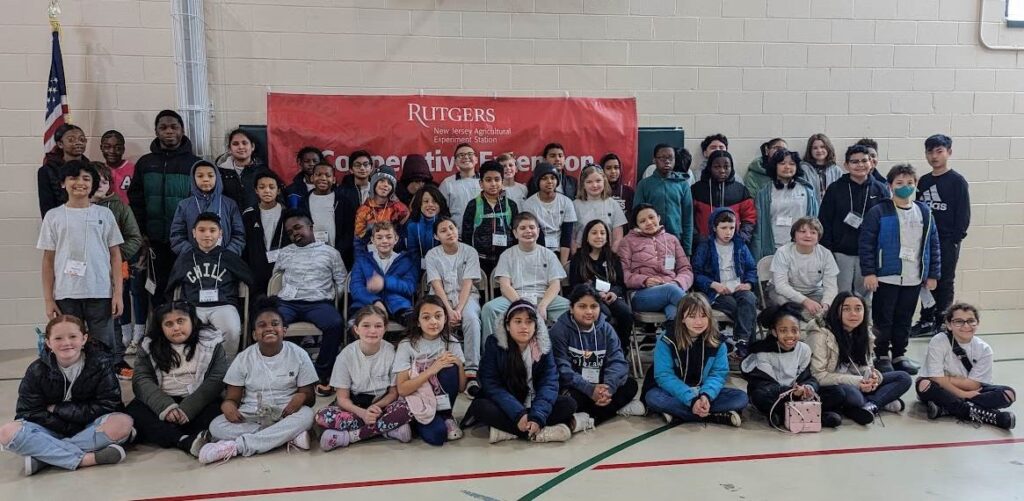 Mercer County 4-H has partnered with Bristol Myers Squibb (BMS) for the last ten years to provide Science Saturday programming to Trenton area youth in 4th-7th grades. Each year, the participants receive six sessions of programming, once a month, from October to March, where they learn about science, technology, engineering, mathematics, the scientific method, and teamwork! The efforts of this program are supported by teen volunteers who are members of our STEM Ambassadors program and volunteers from BMS who are working professionals in the field of STEM. Our volunteers enrich the experience of our participants by bringing new and relevant perspectives to the youth.
Our 10th cohort of young people completed the 2022-2023 Tomorrow's Innovators program this March. The closing ceremony occurred at the Rutgers Cooperative Extension of Mercer County office where family and friends joined the participants as they presented their science fair projects. Working in small groups, the participants worked on a two-session science fair experiment following the scientific method. They covered topics from vitamin C in juices to osmosis. The young participants took the stage and presented their findings and processes to their families and friends.
We look forward to the fall when we invite a new group of young science learners to join us for another series of Tomorrow's Innovators.