Main Content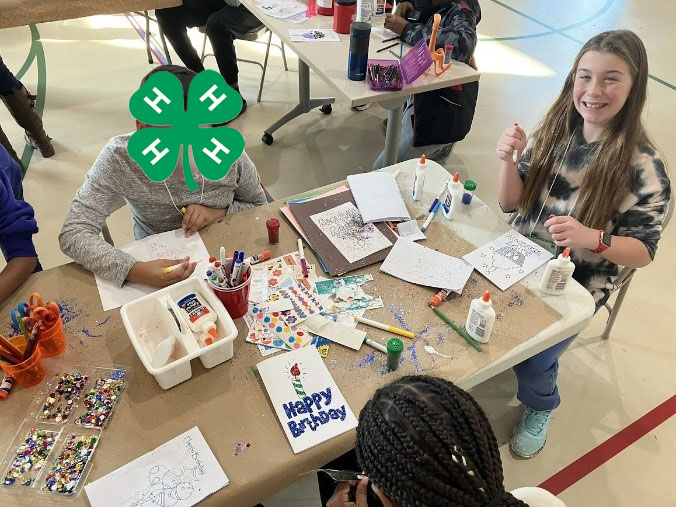 Students from communities across the county devoted their time and effort on Martin Luther King , Jr. Day. Stations with various projects were set up and youth rotated through with the support of adult volunteers at each table.
The projects completed served many organizations and needs. There was something for everyone – window suncatchers for residents of a local nursing home, wrapped utensil sets (between 500 – 600) for the Trenton Area Soup Kitchen, fleece dog toys for two local shelters and homemade birthday cards for youth in foster care.
Participants were asked to bring socks or a food donation to the event. The collection was then given to the WIC (Women, Infants & Children) program and the Mercer County Veteran Services program.