Main Content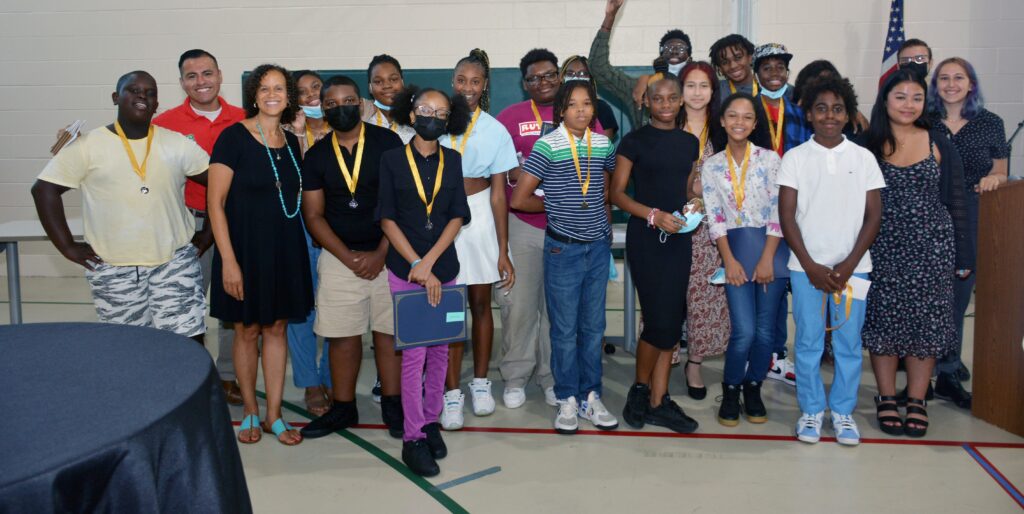 As summer winds down, 4-H reflects on the summer. In partnership with Millhill Child and Family Development Center, 4-H hosted a group of 21 young STEM enthusiasts for the STEM Explorers summer camp. During the six-week program, the middle school participants learned about Nature, Robotics, Biomedical Sciences, Computer Science, and Engineering. Their experience over the length of the program included college visits to science laboratories, panels with industry professionals, hands-on activities and experiments, and highlights of traditionally underrepresented STEM innovators. Within the six weeks, the participants developed a broader understanding of science and strong friendships with their peers.
The program concluded with an expo where the middle school participants presented to their families, friends, community partners, and program supporters. The attendees heard from the youth about their experience, what they learned, and what they took away from the six-week experience. The evening highlighted that STEM education has a lasting and remarkable impact on the youth when made fun, interactive, and relatable.
4-H hopes to continue to work with community partners like Millhill to broaden the impact on our local youth. With summer in the rearview mirror, we wish everyone a successful school year.