Main Content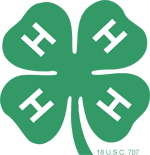 Mercer County 4‑H is pleased to offer enrichment programs for schools within the county. Please read the following guidelines for scheduling one of our programs. We look forward to working with you this year! (Programs usually fill a couple months into the school year.)
4‑H programs are designed to meet the New Jersey Core Curriculum Content Standards.
Programs are grade appropriate and can be adapted for children with special needs.
Programs are available on Tuesday, Wednesday, and Thursday from October through May.
E-mail the 4‑H Office at jginter@mercercounty.org for scheduling information.
Due to the need for teacher follow-up, programs will only be offered when the classroom teacher is present. Please call to reschedule if the teacher will be absent on the day of a scheduled program.
Offerings include (complete descriptions of each program are available in our brochure):
Healthy Living and Safety
Get Moving – Get Healthy (4–6)
Operation RISK (K–3)
Think What You Drink (4-6)
Portion Distortion (4-6)
Find your Balance (4-6)
History and Culture
Life Skills and Personal Development
Character Counts (4–5)
Cooperative Games (K–3, 4–6)
Talking with TJ (3–5)
Walking in My Shoes (4–5)
Public Speaking (4–6) 2 sessions
Mindfulness
Mindful Eating (K-3)
Affirmations (K-3)
The Gift of Presence (K-3)
Mindfulness through Movement (4 and above)
Science Literacy
Don't Trash the Planet (K-3)
Bubbles and Water (K-2)
New Jersey Agriculture (3-4)
Simple Circuits in Action (3-5)
Engineering Design
Balls and Tracks (3-5)
Paper bridges (3-5)
Gliders (3-5)
Parachutes (3-5)
Simple Machines (2-3)
For more information, call 609-989-6830.