Main Content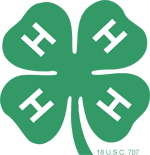 Mercer County 4‑H partners with other youth serving organizations to provide several multi-week after-school and summer day camp programs throughout Trenton.
Challenge and Adventure Programs
4‑H Afterschool Adventure and 4‑H Adventure Camp
4‑H Afterschool Adventure is a 12-week challenge and adventure-based program that includes introductory personal development activities (True Colors®, SMART Goal Setting), group initiative activities (teambuilding), outdoor adventure activities (canoeing, horseback riding, indoor rock climbing, and mountain biking), and two sessions on the City of Trenton/4‑H Challenge Course. The programming of 4‑H Afterschool Adventure is also provided in a summer day camp format.
City of Trenton/4‑H Challenge Course
4‑H staff provide teambuilding sessions on the City of Trenton/4‑H Challenge Course (12 low elements). Sessions are available for youth and adult groups. Training and certification is also provided to youth workers wishing to utilize the course.
Horses and Youth (HAY)
4‑H partners with the Mercer County Stables to provide Horses and Youth (HAY). HAY is a 6-week after-school program and a one-week summer day camp for Trenton youth, ages 9-14. Youth receive personal riding lessons, learn about horses and their care, and participate in various barn chores. The summer program includes a trail ride. All programs culminate in a competition using a riding course that the youth design. HAY is generously funded by the Dorothy E. Katz Hopewell Valley Reading and Recreation Fund of the Princeton Area Community Foundation.
Science, Engineering, and Technology
LEGO® Robotics
Students will work as a team in a hands-on learning environment that will actively engage their creative thinking, teamwork, and problem-solving skills. Students learn how technology plays an active role in everyday life by building and programming the Lego models to move. Features extra and new WeDo models with four new activities which include: Ferris Wheel, Crane, Car, and the House. Students will also enjoy free building with the Simple Machines Lego Education® set and also use the instructions to build and experiment on their own. We delve deeper into learning about science, technology, education and math (STEM). This program enables students to investigate and understand the operation of simple and compound machines found in everyday life: gears, wheels and axles, levers, and pulleys. (Grades 2–8)
Young Scientist
A buffet of science topics awaits you! Each week a new topic accompanied by an exciting activity will be introduced. Educational, yet fun activities will be used to explore principles found in food science, animal science, bubbles, rainbows, and much more. (Grades K–5)
Science Smorgasbord
In this program, youth explore a variety of topics focused on engineering and technology. (Grades 6–8)
Google CS First – Simple Coding using Scratch
Teaches kids programming and computer science; lesson themes include Music and Sound (create a music video and build an interactive music display), Fashion and Design (build fashion themed apps), Storytelling (create interactive stories), Game Design (code a game), and more. (Grades 4–8)
4‑H 4-REEL Digital Filmmaking
4‑H 4-REEL is a 10-12 week after-school digital filmmaking program. Teams of youth utilize the digital camcorders and laptop computers in the 4‑H Mobile Technology Lab (MTL) to create short films (interview, documentary, performance, positive message, instructional). Each year, twenty teams from four after-school sites participate in the program. The program ends in a screening of the films.
Design It! and Explore It!
4‑H uses the Design It! and Explore It! curricula during after-school time to spark an interest in engineering design and science among students, ages 8–13. For those interested in training for staff at your site, visit Design It and Explore it! for more information.
Rutgers 4‑H STEM Ambassador Program
Mercer County 4‑H coordinates the annual Rutgers 4‑H STEM Ambassador Program. Trenton students will join youth from Newark, New Brunswick, Passaic, Paterson and other urban areas for a week on Rutgers' G. H. Cook Campus in July. The high school youth will learn about STEM from Rutgers professors in the School of Environmental and Biological Sciences. The youth will also be trained as science ambassadors and will return to their home communities ready to promote opportunities available in the sciences.
Healthy Living
Fit for 4‑H Cooking Class
Youth learn about healthy living through nutrition education while learning to prepare healthy, practical and tasty recipes like southwest salad, homemade pizza, and much more! (offered to any grade level)
4‑H Yoga for Kids and Teens
This is a fun, non-competitive, physically active and calming program. This encompasses a core component of the 4‑H youth development program involving healthy living—helping students achieve optimal physical, social, and emotional well-being. (Grades 2 and up)
Trenton Food and Fitness Ambassadors
Twenty Trenton teenagers are recruited each year to become Food and Fitness Ambassadors. They are trained using the Get Moving – Get Healthy (GMGH) curriculum at a two-day overnight retreat. Once trained, they plan and implement GMGH events for children at collaborating after-school and summer programs throughout the city.
Other
Cooperative Games
Children learn how to cooperate with their classmates to complete tasks requiring patience, communication and support. (All Grades)
Financial Literacy and Global Awareness
Students will be exposed to fun ways to handle and learn about currency. The will also learn about different places around the world by submerging themselves into the culture. (Grade 3 and up)
Collaborators Include:
Westminster Community Life Center — home of Get SET
For more information about 4‑H Afterschool Programming, contact Chad Ripberger ripberger@njaes.rutgers.edu
For more information about Summer Programming, contact the 4‑H Office, 609-989-6830.